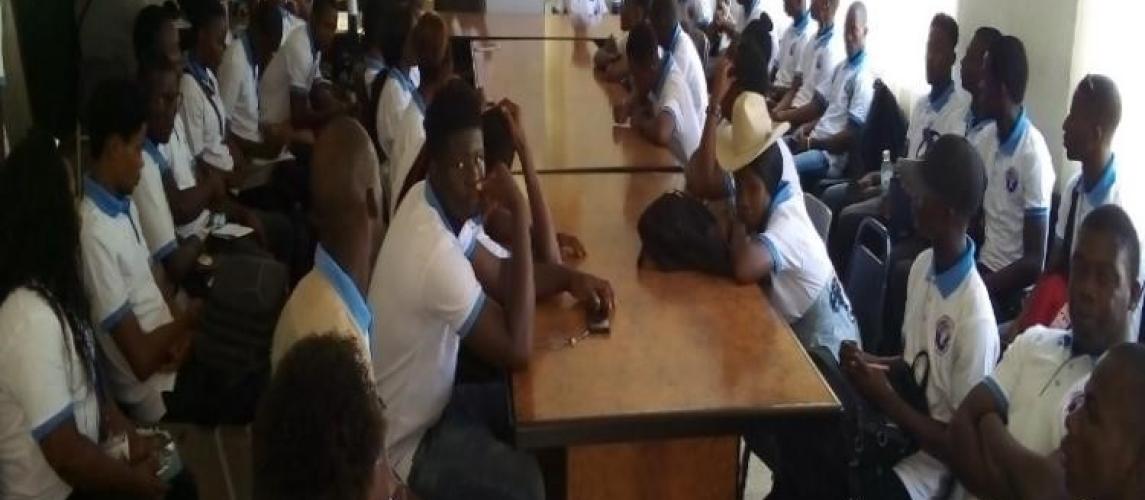 Inland College Students End Field Visit at CARI
A group of students from Inland College in Nimba County have concluded a one day field visit at the Central Agricultural Research Institute (CARI).
The visit was intended to give the students who are studying agriculture at the college to see and have practical field experience at the institute.
Speaking upon their arrival, accompanying administrators of the Inland College said their field visitation was intended to give students a broader practical experience of the many topics they have covered relative to agriculture research and extension.
They added that they were extremely ecstatic that they were given the opportunity by the administration of CARI to assist their students learn new ideas.
Receiving the students and their administrators, CARI Head of Research Dr. Quaqua Mulbah welcomed the group and admonished them to feel at home.
He added that the research institute arms are always open to work with students especially studying agriculture, referring to them as the next group of agriculture scientists in Liberia.